Wilmington on Movies: Darling Companion
DARLING COMPANION (Three Stars)
U.S.: Lawrence Kasdan, 2012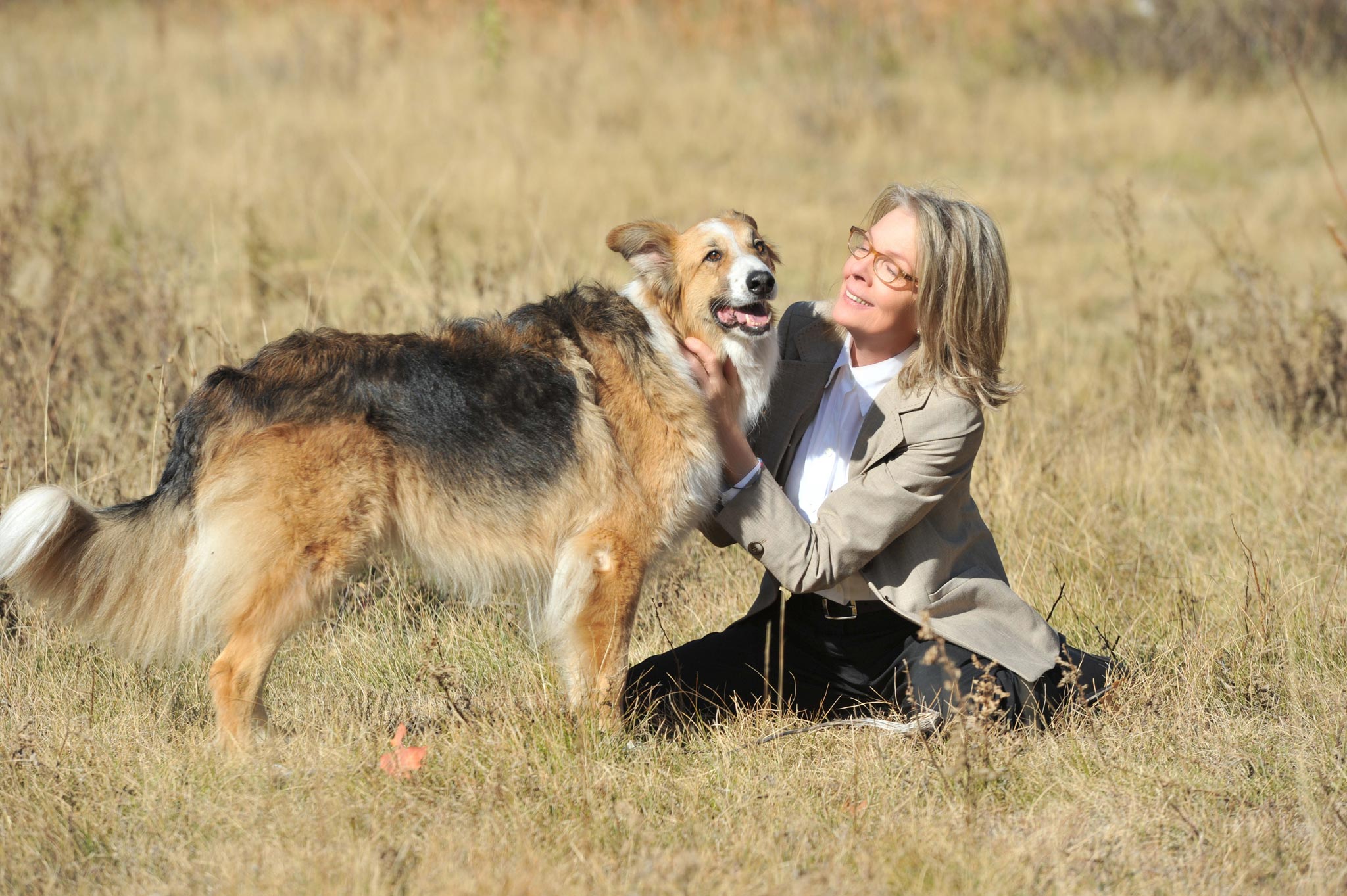 Darling Companion is Lawrence and Meg Kasdan's highly personal dog story about a beloved mutt who gets lost in the Rockies after a wedding party — and about all the humorously dramatic and comically serious interactions of the upper middle class 50something ensemble of doctors and wives and friends and gypsy housekeepers who try to find the vamoosed pooch. Despite papa Kasdan's reputation, and a stellar cast, it's been so eviscerated by so many critics, that my enjoyment of the movie (and I did enjoy it, right up to the unfortunately phony ending) may register as some kind of perverse AARP-truckling contrarianism.
But I thought there were a lot of good things in Companion, beginning with its excellent age-diverse cast (Kevin Kline, Diane Keaton, Dianne Wiest, Richard Jenkins, Mark Duplass, Ayelet Zurer, Elisabeth Moss and Sam Shepard). There's also a lot of wit, craft and feeling in the piece and grace, intelligence and emotion in the Kasdans' script and in director Lawrence's low-pressure naturalistic staging.
The movie has its flaws — that outlandishly implausible ending chiefly among them — but compared to most of the un-naturalistic, unfunny, unserious, totally phony and sometimes obnoxiously ageist and condescendingly smart-ass gloppy stuff that often passes for American movie comedy-drama these days (and that sometimes gets a pass from the same people who pile on movies like Darling Companion), it's a movie that deserves some encouragement. I'd rather see more movies like this, with good parts for top notch actors like Kline, Keaton, Wiest and Jenkins than eight more glam-as-usual youth-besotted shows starring Justin Timberlake or Katherine Heigl and the usual suspects, with or without lost dogs.
In this case, the dog in question is Freeway (played by the estimable Kasey, who really doesn't get as much screen time as he deserves). Freeway is found, in bad shape, by the side of a Denver freeway, by nervous, luminous spine surgeon's wife Beth Winter (Keaton) and her picky daughter Grace (Moss), and he's rescued, brought to a shelter, and saved by a charming vet named Sam (Jay Ali). Freeway becomes the catatlyst for the eventual wedding of Grace and Sam — at a Rocky Mountain High gathering also attended by Beth's gifted sardonic, full-of-himself husband Joseph (Kline, terrific), earthy sister Penny (Wiest), Penny's doctor son Bryan (indie notable Duplass) and Penny's nice-guy fiance Russell (Jenkins), who triggers merriment when he announces his plans for opening an English pub in the Midwest. Also present; prescient gypsy housekeeper Carmen (Zurer) and cantankerous local sheriff Morris (Shepard).
An excellent cast, and they all seem to be having a good time. The plot shifts into higher geer when Freeway gets lost in the woods, thanks to some cell-phone-induced inattention by Joseph, who may be jealous of the fact that his wife showings more effection to the dog than to him. But Jospeh and all the others, an empathetic bunch, go along with Beth when she insists on a search for Freeway. (This dog hunt was inspired by the Kasdans' own loss of a well-loved mutt named Mac, and a search for him that lasted even longer than the one here.)
Much like Kasdan's best-liked movie The Big Chill, several geneations ago (a show that also starred Kline), Darling Companion gets a lot of mileage out of its highly talented ensemble. The movie also shows a lot of affection for these fictional but believable people and nicely plays on our cioncern about the dog — an emotion probably felt by anyone who's ever had an animal for a friend, especially one that came, as Freeway, mac and Kasey all did, from a shelter. Although I'm in a minority, I liked the movie, and I was especially happy to see an ensemble that came from a variety of age groups, and didn't try to dismiss its oldsters as cutesy comic relief.
We'd be better off with more movies that tried to deal with a much wider range of people and problems, including, of course, different classes and social backgrounds — and that managed it all with the likability and skill and sympathy of Darling Companion.
SPOILER ALERT
By the way, in real life, the Kasdan family's Mac was discovered by a local who read one of their numerous signs and had taken the lost dog in. I wish they'd used that for the ending here. It could have been a much more believable and even moving wrap-up than the one here. But I'll cut some slack for people that so unashamedly love their dog.