Wilmington on DVDs: Darling Companion; Headhunters; Down by Law… more
DARLING COMPANION (Three Stars)
U.S.: Lawrence Kasdan, 2012 (Sony Pictures Home Entertainment)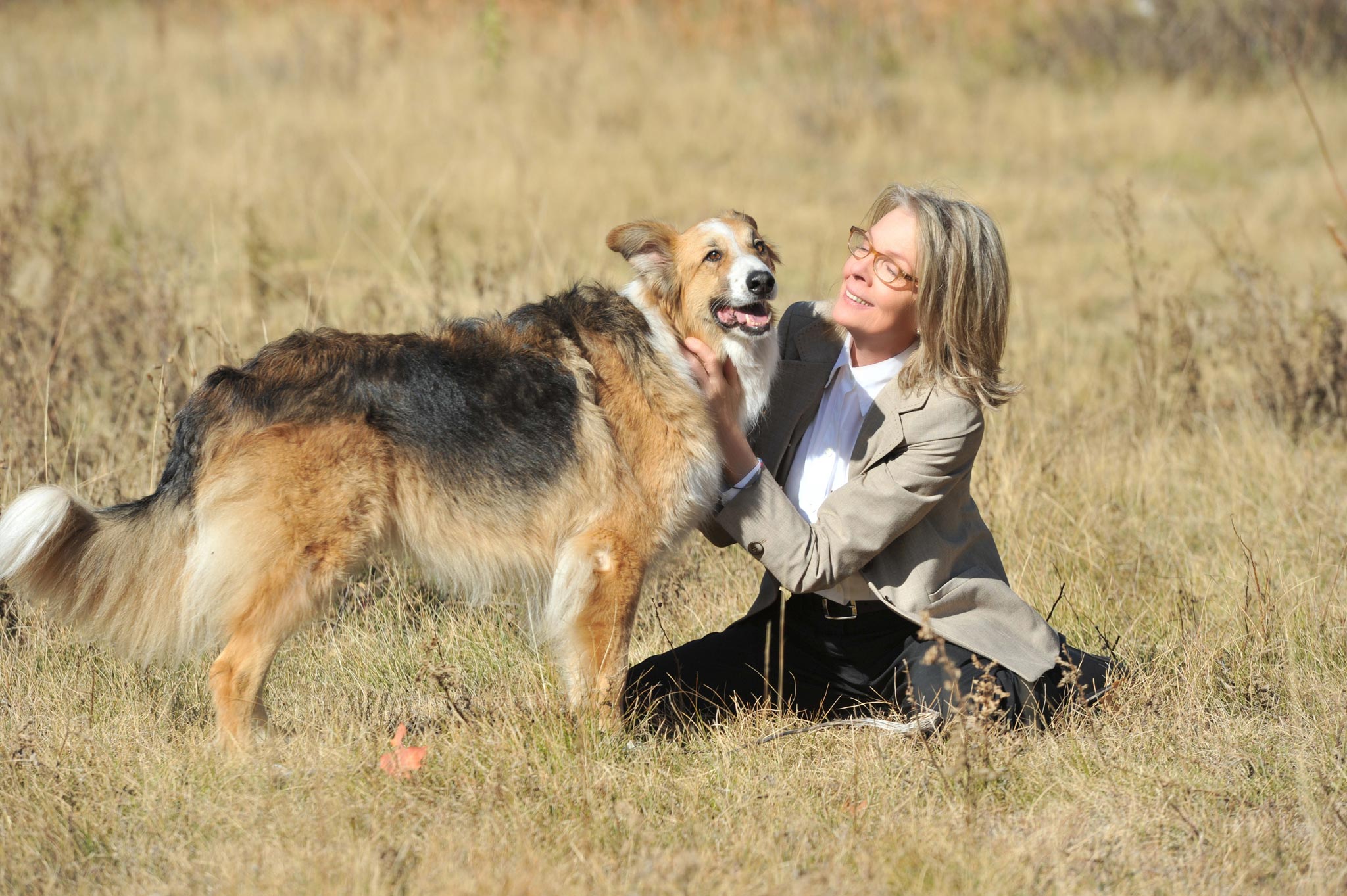 Darling Companion is Lawrence and Meg Kasdan's highly personal dog story about a beloved mutt who gets lost in the Rockies after a wedding party — and about all the humorously dramatic and comically serious interactions of the upper middle class 50something ensemble of doctors and wives and friends and gypsy housekeepers who try to find the vamoosed pooch.
I thought there were a lot of good things in Companion, beginning with its excellent age-diverse cast (Kevin Kline, Diane Keaton, Dianne Wiest, Richard Jenkins, Mark Duplass, Ayelet Zurer, Elisabeth Moss and Sam Shepard). There's also a lot of wit, craft and feeling in the piece and grace, intelligence and emotion in the Kasdans' script and in director Lawrence's low-pressure naturalistic staging.
The movie has its flaws — an outlandishly implausible ending chiefly among them — but compared to most of the un-naturalistic, unfunny, unserious, totally phony and sometimes obnoxiously ageist and condescendingly smart-ass gloppy stuff that often passes for American movie comedy-drama these days (and that sometimes gets a pass from the same people who pile on movies like Darling Companion), it's a movie that deserves some encouragement. I'd rather see more movies like this, with good parts for top notch older actors like Kline, Keaton, Wiest and Jenkins than eight more glam-as-usual youth-besotted shows starring Justin Timberlake, Ashton Kutcher or Katherine Heigl and the usual suspects, with or without lost dogs.
In this case, the dog in question is Freeway (played by the estimable Kasey). Freeway is found, in bad shape, by the side of a Denver freeway, by nervous spine surgeon's wife Beth Winter (Keaton) and her picky daughter Grace (Moss), and he's rescued, brought to a shelter, and saved by a charming vet named Sam (Jay Ali). Freeway then becomes the catatlyst for the eventual wedding of Grace and Sam — at a Rocky Mountain High gathering also attended by Beth's gifted sardonic, full-of-himself husband Joseph (Kline, terrific), earthy sister Penny (Wiest), Penny's doctor son Bryan (indie notable Duplass) and Penny's nice-guy fiance Russell (Jenkins), who triggers merriment when he announces plans for opening an English pub. Also present; prescient gypsy housekeeper Carmen (Zurer) and cantankerous local sheriff Morris (Shepard).
A fine cast, and they all seem to be having a good time. The plot shifts into higher gear when Freeway gets lost in the woods, thanks to cell-phone-induced inattention by Joseph. But Joseph and all the others, an empathetic bunch, go along with Beth when she insists on a search for Freeway. (This dog hunt was inspired by the Kasdans' own loss of a well-loved mutt named Mac, and a search for him that lasted even longer than the one here.)
Much like Kasdan's best-liked movie The Big Chill, several generations ago (a show that also starred Kline), Darling Companion gets a lot of mileage out of its highly talented ensemble. The movie also shows a lot of affection for these fictional but believable people and nicely plays on our concern about the dog — an emotion probably felt by anyone who's ever had an animal for a friend, especially one that came, as Freeway, Mac and Kasey all did, from a shelter.
We'd be better off with more movies that tried to deal with a much wider range of people and problems, including, of course, different classes, races  and social backgrounds — and that managed it all with the likability and skill and sympathy of Darling Companion.
SPOILER ALERT
By the way, in real life, the Kasdan family's Mac was discovered by a local who read one of their numerous signs and had taken the lost dog in. I wish they'd used that for the ending here. But I'll cut some slack for people who so unashamedly love their dog.
HEADHUNTERS (Three Stars)
Norway: Morten Tyldum, 2012
Think you'll be bored at a movie about corporate headhunting and a missing Peter Paul Rubens painting? Not necessarily. The Norwegian neo-noir Headhunters may have its flaws — outrageous improbability chief among them — but it's definitely no bore. In fact, the movie pretty well blasts you away as you watch it , employing heavy doses of  hot sex, cold brutality, and a twisty, frequently surprising crime plot to put you on the edge of your seat while trying to knock you right out of it.
Based on a best-selling novel by Jo Nesbo — Norway's most popular crime novelist, and the creator of the Harry Hole detective series — Headhunters revolves around a diminutive anti-hero, 5'6" Roger Brown (Aksel Hennie), who looks a bit like a shrunken Chris Walken, works as a headhunter and CEO recruiter, and dabbles in art thievery on the side. Roger, a self-professed "over-compensator," is also married to an intimidatingly tall and beautiful Diana (Synnove Macody Lund), and he pulls his jobs with the unabashedly pathological and somewhat flipped out heist man Ove Kikerud (Eivind Sander), an explosive creep with nerves of ice and a taste for booze and Russian hookers.
Into Roger's life comes the intimidatingly tall and handsome Clas Greve (Danish actor Nicolaj Coster-Waldau), an ex-Dutch commando who also happens to have his hands on a long-missing, incredibly valuable Rubens painting, titillating the little headhunter/thief on two levels, and maybe more. Roger's life soon turns into a bloody mess.
The film, however, is no mess. It's slick and fast and gorgeously shot — if sometimes almost criminally over-the-top. Director Morten Tyldum (a Norwegian TV commercial whiz), cinematographer John Andreas Andersen and editor Vidar Flataukan all succeed at times in knocking our socks off — or at least in getting them pulled pretty far down off our toes. It's hard to like anyone here much except Lund's Diana — and she might have worked better as a femme fatale. But the four main actors are all compelling, and Hennie and Coster-Waldau make a sparky pair of Mutt and Jeff antagonists. You may be irritated by Headhunters. But you probably won't be yawning — unless you were exhausted to begin with.
Norway's Nesbo is a thriller-writer in the Steig Larsson tradition, mixing sex, violence and social corruption with complex criminal behavior and dense plotting, and generating huge worldwide sales. Nesbo's noir novels are touted in the press notes as having been published in 140 countries and translated into 35 languages. He also scored the top three places in a recent Norwegian newspaper poll (by the journal Dagbladet) on Norway's all-time-best crime novels — and then took five more slots among the next eight. Hollywood is apparently impressed: Martin Scorsese and Mark Wahlberg are among the names that have been mentioned for the seemingly inevitable American remakes.
But I suspect those remakes, when they come, may not have quite the pizzazz of the Norwegian novels, or of this movie. It's a racy, violent, hell-on-wheels neo-noir that makes Norway and Sweden look, for at least a little while, like the capitols of fictional crime — and of overscompensation too.
Down By Law (Also Blu-ray) (Three and a Half Stars)
U..S.: Jim Jarmusch, 1986 (Criterion Collection)
11
New Orleans, in better-than-hurricane weather, as seen by Jim Jarmusch. Three jazzy but somewhat mismatched cellmates in a Lousisana jail escape into the wilds and swampland: Zack the disc jockey (Tom Waits), Jack the pimp (John Lurie), and Roberto the Italian comic madman (Roberto Benigni).  This bizarre ineffably Jarmuschesque Down by Law trio of costars  are  all type-cast, in parts written for them by Jarmusch , and then spiccd with improvisation.  The women outside include Ellen Barkin and Nicoletta Braschi. They look great and so does New Orleans.
The film is shot in eye-seducing black and white by cinematographer Robby Muller, and the dark-side 'round midnight music is supplied by real-life jazz saxophonist and group leader (of The Lounge Lizards) Lurie,who was also the star of Jarmusch's great 1984 lower depths road movie Stranger Than Paradise, and by balladeer Waits, doing his raspy mix of Bob Dylan and Charles Bukowski. I won't tell you whether the end of the movie is happy, but most of you should be happy watching it.  Most of it anyway. I was.
Extras: Interviews with Jarmusch (audio), Lurie and Muller; Cannes Film Festival footage with Jarmusch, Lurie, Benigni and Braschi; phone calls beteen the guys; Jarmusch's music video for Waits' cover of Cole Porter's "It's All Right With Me"; Production photo gallery; Trailer; Optional French dub track, with Benigni; Booklet with Luc Sante essay.
Invasion of the Body Snatchers (Three and a Half Stars)
U.S.: Don Diegel, 2012 (Olive)
"I'm not crazy!" the frenzied man man insists. "I'm a doctor! " And so he tells his story, at night, in a busy hospital, to another doctor, calmer than him. "It all started last Thursday," he tells us, as we see, in flashback, his city, Santa Mira, California, in daylight.".At first glance, everything looked the same. It wasn't the same. Something evil had taken posession of the town."
Something evil? Really? Nothing we see seems too wicked at first. Santa Mira looks like just another placid, bucolic TV town , Sitcomville or Soap Opera Corners, on just another sunny day. The Santa Mira doctor, Miles J. Bennell,  looking suave and calm (and played by Monty Clift's good friend, Kevin McCarthy), has  just returned from a medical convention  to be reunited with old just-divorced flame Becky Driscoll (Dana Wynter, who always looked sort of like a skinny Liz Taylor). Sunny streets. Shady trees. It reminds you of a domestic drama from the era of The Man in the Gray Flannel Suit.  Not quite though, for the doctor is suddenly faced with an appalling nightmare, the terror that made him scream in the hospital.
All over town, people keep insisting that their loved ones and family members have been replaced with emotionless, inhuman impostors. And when McCarthy  discovers a huge pod containing a living replica of one of his neighhbors, Jack Belicec  (King Donovan), who's still very much alive (and worried), he realizes that the nightmare may be true, that his city may be overrun with "pod people," a vegetable invasion from outer space that attacks from within.
Invasion of the Body Snatchers, which is one of the best of the '50s science fiction films, and an excellent horror movie as well, is often described as a cold war allegory, with the pods as symbolic Anti-Communists taking over middle America. That might be true (though director Don Siegel denies it). But they might also be interpreted as symbolic Communists (which Siegel also denies) or symbolic TV sitcom families  or symbolic politicos, which I'm sure the director of Dirty Harry would nix as well. He thinks the pods are just people without empathy. He once said he was afraid he was becoming a pod too.
Whatever they are, they're among '5os Hollywood;s most effective movie monsters: not green beasts or crawling slime or a gill man, or even Godzilla,  but your typical affable Larry Gates-ish movie next door neighbor (only a little calmer and more even-tempered and insistent), or the cop, or the doctor, your boss, a harried mother, or even (in the movie's most chilling moment), your lover.
The source of this classic cold-war-era science fiction/horror tale — which was later remade by Philip Kaufman (in 1978) and Abel Ferrara (in 1994) and would have been a natural for "The Twilight Zone" if it were only fifty minutes shorter– is Jack Finney's novel "The Body Snatchers." The top adaptors all were film noir specialists. The producer was Walter Wanger (Riot in Cell Block 11, Scarlet Street). The director, making one of his best and darkest "Bs," is Siegel (Crime in the Streets, B). The writer is noir master Daniel Mainwaring (Out of the Past, The Lawless). One of the townspeople, a meter reader, is played by Siegel's protege, the young Sam Peckinpah, who also worked on the dialogue. According to Siegel, Peckinpah and Mainwaring helped him craft Finney's tale into a dark comedy on conformity, an approach somewhat muffled after the film's cutting. The edit also may have sacrified some of the movie's Rod Serlingesque macabre — a quality enhanced by the picture's eerie SuperScope black-and-white cinematography by Ellsworth Fredericks (Wild River).
Since I'm all in favor of director's cuts, I hope they find the missing Body Snatchers footage some day and reinsert it. And I hope I never run into a pod, or turn into one, or see one close up — though some of the people down the hall have me worried. They're a little glaze-eyed and they never get excited, not even when they're watching horror movies or presidential campaigns.
One Response to "Wilmington on DVDs: Darling Companion; Headhunters; Down by Law… more"