Wilmington on Movies: The Babymakers
THE BABYMAKERS (One Star)
U.S.: Jay Chandrasekhar, 2012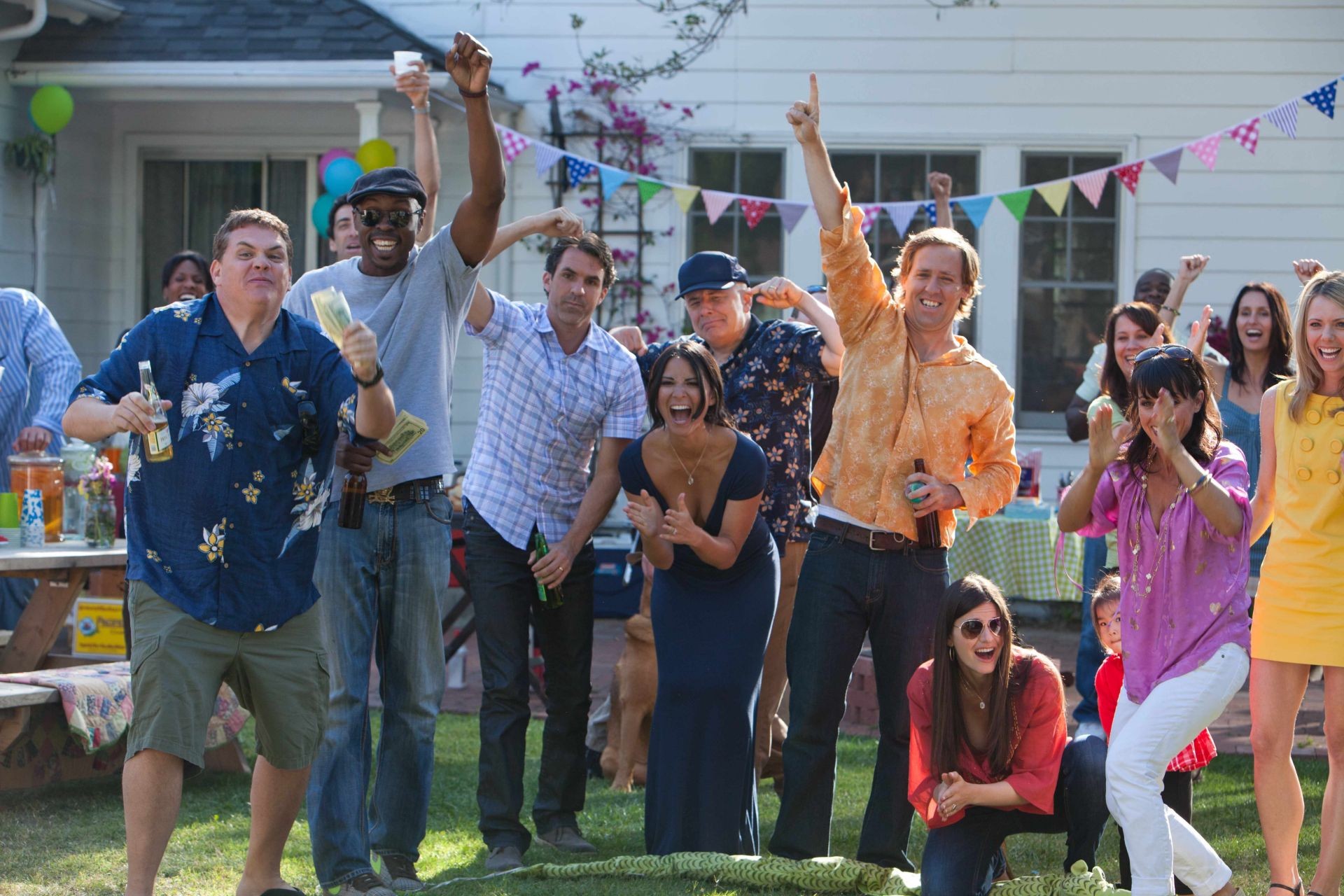 Devotees of jokes about masturbation, sterility, sperm bank burglaries and getting repeatedly kicked in the groin, will have struck the mother lode with the new comedy The Babymakers — a movie so coarse, crude and defiantly raunchy that it makes the Farrelly Brothers look like Walt Disney, The Three Stooges look (and sound) like the Three Tenors, and Tyler Perry look like Robert Bresson.
I have no prejudice against raunchiness, as long as its funny, and I've got to admit that I laughed occasionally at The Babymakers. I chuckled and smiles far more than I did, for instance, at the more politically correct recent comedy about sex and pregnancy, Celeste  and Jesse Forever, which struck me as smart yet almost mystifyingly unfunny. But I didn't laugh with a clear conscience. The Babymakers is pretty bad, and if you remember it much afterwards, it will probably mostly be with regret at the time you wasted watching it, when you could have been doing something more constructive and enjoyable, like making babies.
That's the narrative hook of The Babymakers. Married couple Tommy and Audrey Macklin (the acidulous Paul Schneider and the radiant Olivia Munn), have been burning up the sheets trying to procreate, for many months, when their doctor suggests that the problem may be that Tommy, to put it diplomatically, may be shooting blanks. Tommy objects to this explanation, since years ago, he proudly made multiple donations to a local sperm bank , and got no complaints. Some of his sperm, in fact, is still sitting around at the bank, frozen. Since then though, he's taken repeated kicks to the gonads, and takes some more in the course of this show (and may take even more if any audience members spot him), and the doctor suggests that his equipment may have suffered the consequences.
Off goes Tommy with his wild and crazy pals Wade (Kevin Heffernan) and Zig-Zag (Nat Faxon), to make things right. Their goal: to break into the sperm bank one night and steal his last remaining seed. This sets up the movie's showpiece scene, when clumsy Wade breaks numerous bottle of sperm, spills them all over the floor, then trips and slips and slides around in the jism. I guarantee you've never seen anything like this scene — which is, of course no reason that you should see it now.
The guys that made The Babymakers — director-star Jay Chandrasekhar, costars Paul Schneider and  Kevin Heffernan and writers Peter Gaulke and Gerry Swallow, are mostly TV and standup comics and filmmakers, and they do know where some laughs are. But it's a hit and mostly miss proposition. The best performance is by director Chandrasekhar, who plays a somewhat addled Indian-American crook-for-hire who claims to be a veteran of the Indian Mafia, and plays it with goofy panache.
Chandrasekhar, by the way, as far as I can discover, is no relation to the late, brillint, legendary Indian-American astronomer and Nobel Laureate in Physics, Subrahmanyan Chandrasekhar, who did ground-breaking research into white dwarf stars and whom  I once met, when I was 10 or so. (He was very nice to me and my mother.)  Dr. Chandrasekhar, whose uncle was also a Nobel laureate in physics, lived mostly in Chicago and worked at the University, but also partly in Yerkes Observatory in Williams Bay, Wisconsin, where I grew up.
I think it's safe to say though that Jay Chandrasekhar  will never win the Nobel Prize for Physics, or even for sperm preservation research, though he might well open up his own bank, if his customers have good  shoes and a Farrellyesque sense of humor.